Scoreven Quotes & Cartoons
As per Scoreven.com's copyright provisions, the creatives – images and texts, available on this website, cannot be downloaded or used in any manner – digital or print, without purchase or without obtaining written permission from Scoreven.  Violation will be considered as an offense liable for legal action.
"Your Place 
Or Mine?"
This category of ScorEven Cards contains illustrations based on situations where people try to play smart with their pickup lines, and win or lose in the process.  Browse through the cards and select the one that you wish to send someone.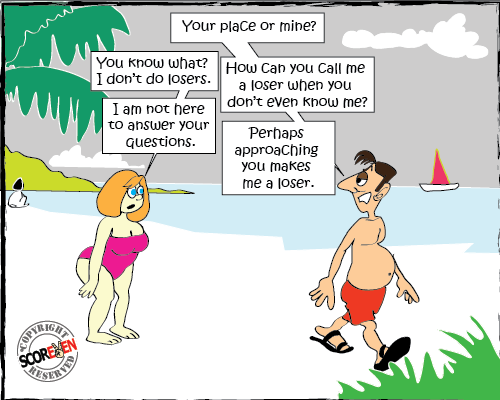 "Office 
Office"
Funny things keep happening in office surroundings.  All the time, somebody is making fun of somebody, most of the time that somebody happens to be The Boss.  Bitching about Boss or Colleagues is a literal birthright for all employees.  Some are daring enough to say the curse words directly.  But for those who are gentle (read, not so daring!) but always wished that if they could speak up their minds, then here are the cards designed for them.  Pick one, and shoot!
"Mix 
& Match"
This category of ScorEven Cards contains blank illustrations of variety of scenes and situations. You can mix and match the lines from our repository of predefined witty dialogues and make your own card to be sent to your intended recipient.  Put your creative mind at work!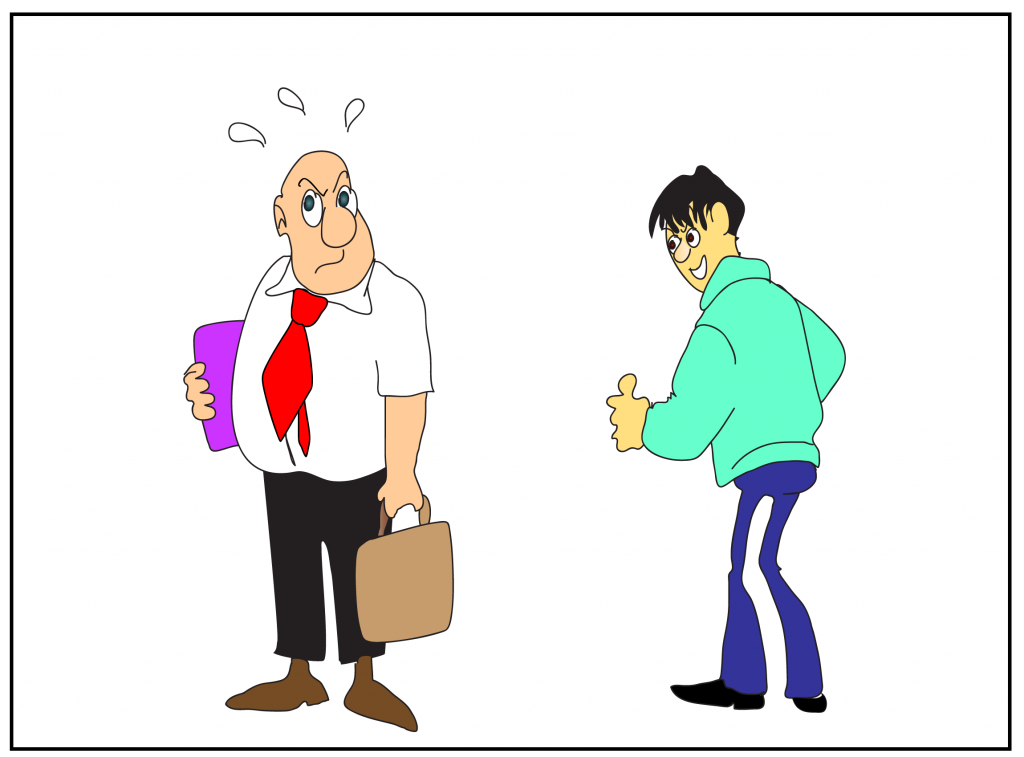 "Mad for 
Each Other"
Not all relationships have a happy ending.  Some end up in Marriages!  It doesn't take long for the Couples to take reality check soon after marrying each other.  While husband-wife-jokes are aplenty, you can take a fresh shot with ScorEven punchlines and cartoons.  Let your spouse know how you 'actually' feel about them sometimes.